Freedom Pavilion
Featuring Berlin Wall Art
Welcome to Freedom Pavilion, where history meets art. Our exhibit and sales center showcase authentic pieces of the Eastern Berlin Wall, adorned with emotional and powerful graffiti by Russian artists commissioned by German humanitarian Rainer Hildebrandt in 1990. Visit us to experience the Cold War history and the fight for liberty, and own a piece of the wall to embrace the spirit of freedom.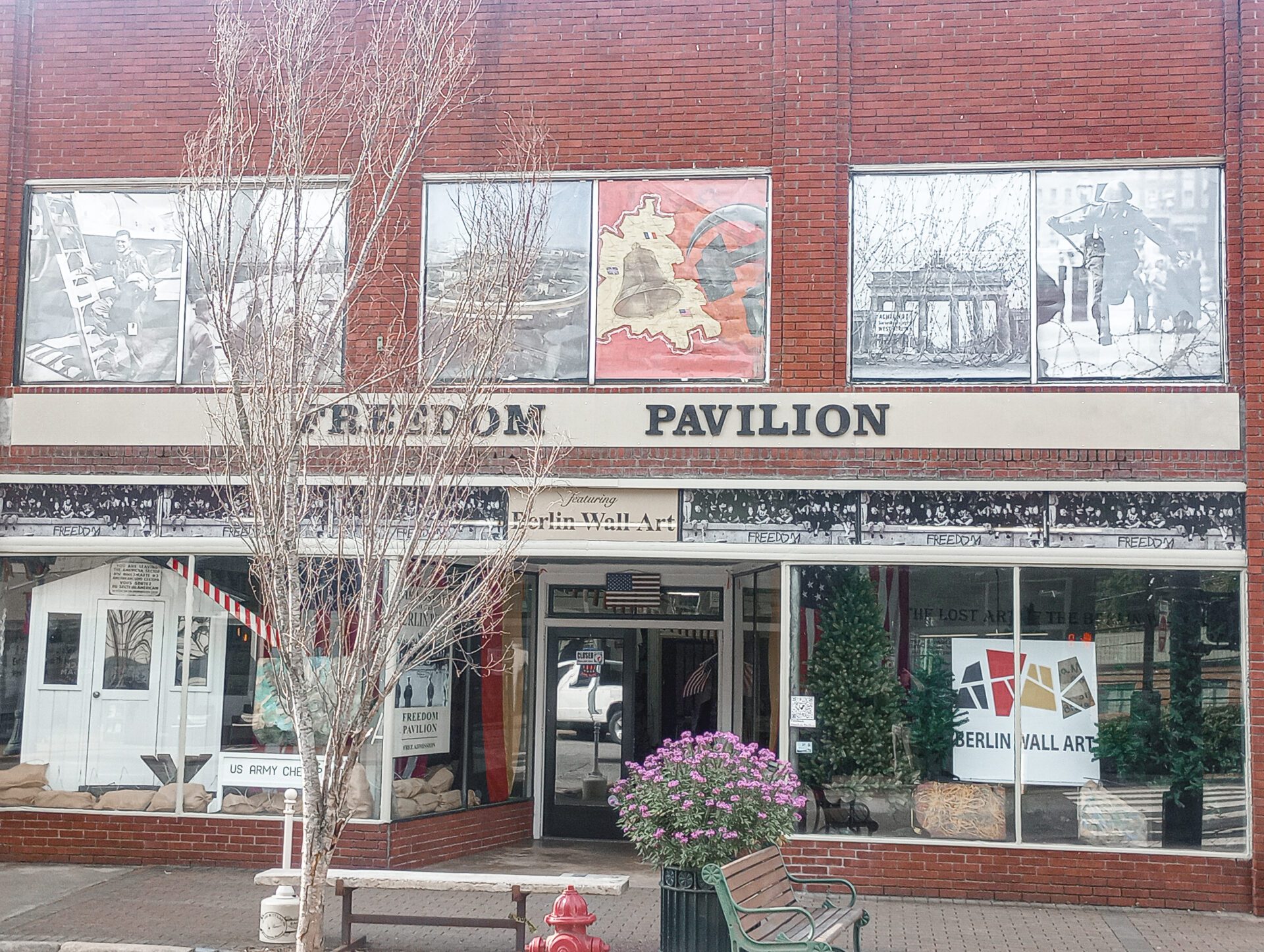 Welcome To The Freedom Pavilion
The Freedom Pavilion located in downtown Sylva North Carolina is an Historical Exhibit and Keepsakes for all to come and enjoy. The Freedom Pavilion is open to the public. We invite our guests to experience the feeling of history by featuring unique artwork painted on authentic Berlin Wall pieces including the Hidebrand Lost Berlin Wall Art Collection, historical pieces from the cold war era as well as memorabilia and keepsakes for you and your family to cherish.
Our exhibit actively engages with and serves the community by sharing the experiences of veterans and citizens that inspire hope and liberty. 
The Freedom Pavilion in Sylva North Carolina is host to classroom events for educators to bring students to experience the art, experience the history and give presentations. We host special engagements with authors, historians and other guests such as Gary Powers Jr. Along with special exhibits, our keepsakes use authentic Eastern Berlin Wall to create one of a kind jewelry, and custom paint pieces that "speak to you". Owning a piece of the wall creates a solidarity with the fight for liberty around the world yesterday and today.
Sylva North Carolina is a charming, historical community whose residents are friendly, caring, welcoming, open and creative. Centrally Located nestled in the Blue Ridge Mountains region of Western North Carolina, make for the perfect location to permanently bring the Freedom Pavilion to a place where we could be neighborly, add to the charm, passion and creativity by maintaining the nostalgia with unique art and history. We are honored and humbled to bring the Freedom Pavilion to Sylva, North Carolina and hope you come and visit this wonderful downtown establishment. Visit us for the history, visit us for the art and visit us to have a memorable experience with friends and family. We hope to see you soon!
Read More
At Freedom Pavilion, we specialize in showcasing a unique collection of the Berlin Wall that symbolizes freedom and the fight for liberty.
Our collection includes authentic pieces of the Eastern Berlin Wall that have been customized with graffiti and artwork created by Russian artists commissioned by German humanitarian Rainer Hildebrandt in 1990.
We also offer custom paint and image adhesion services on the wall in various shapes, sizes, and weights.
For those who are creative, we provide an in-house paint-your-own-piece service, and we also offer "blank" pieces that come with a certificate of authenticity.
What sets us apart is our focus on the emotional response that the Berlin Wall invokes in individuals. We aim to recreate the solidarity that West Berliners had with the East by showcasing the artwork and graffiti that adorned the wall.
Our exhibit and sales center also offers a unique experience for younger generations, combining Cold War history with specific events emphasizing the humanitarian element. Additionally, we have a collection of books for purchase in English and German that provide more information about the ideological conflict that was the Cold War.
Come visit Freedom Pavilion and walk back in time, savoring the feeling of the fight for liberty that still resonates today.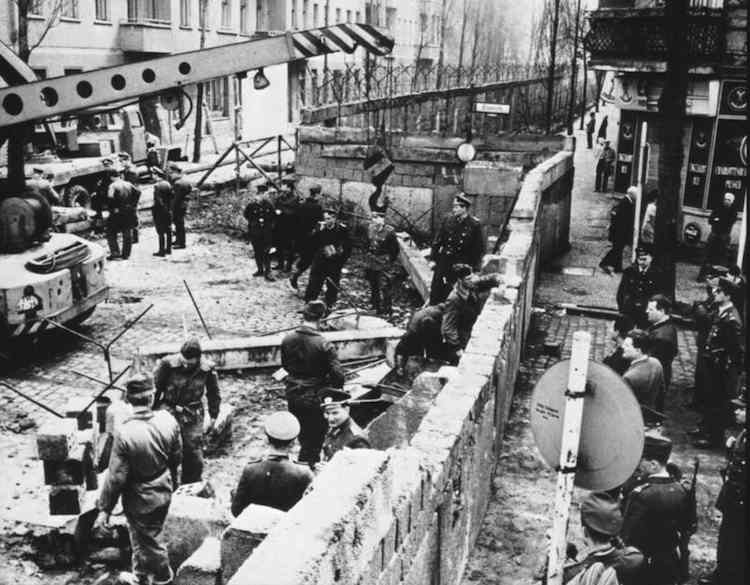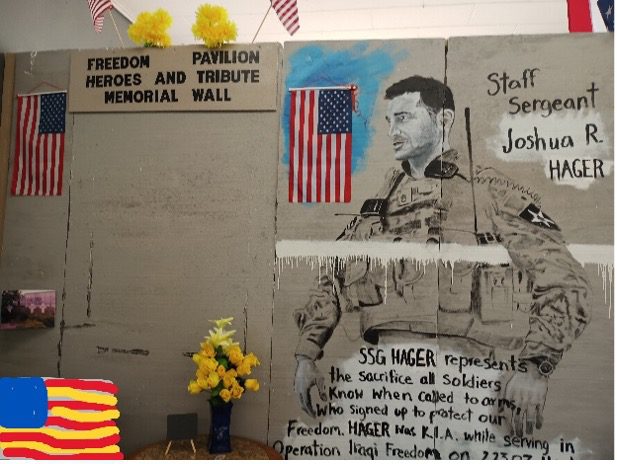 The Freedom Pavilion honors, commemorates and thanks the members of our community and their families. Our Heroes and Tribute Memorial board is designed to give acknowledgement, biographies, photos and other submissions from visitors locally and nationally. The Berlin Wall and the Cold War affected citizens from all over the world not just politically but individually. Families were separated, the threats of physical war and conflict surrounded us all. History often discusses dates and political actions such as military engagements and treaties. We would like to share the humanitarian side of the Berlin Wall and the Cold War. During the 3 decades of this conflict, it didn't matter where you were in the world it was a matter of when not if you as a citizen of the Earth would be affected.
If you have a personal story or would like to thank or honor someone in our exhibit please email me at Freedom.pavilion.sylva@gmail.com or stop by the exhibit.